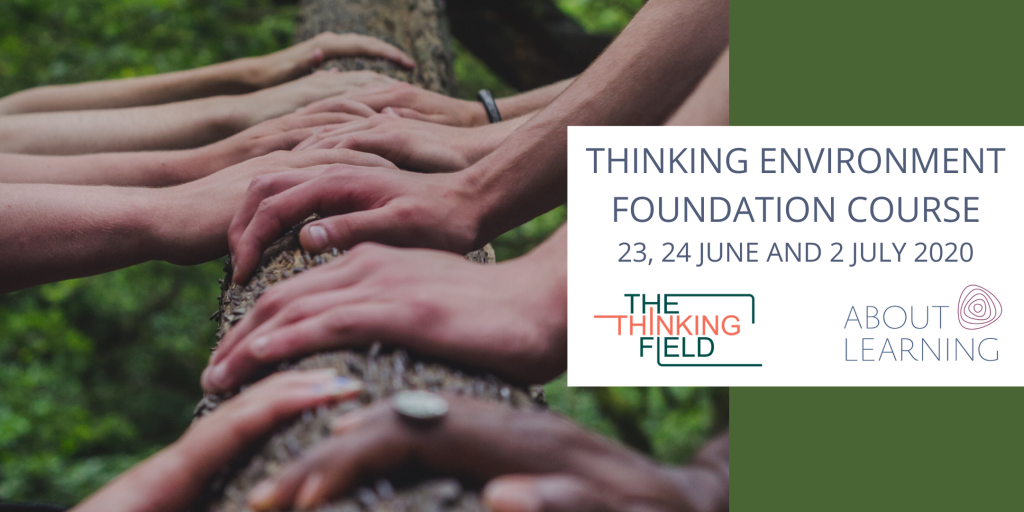 The Foundation Course is a stand-alone introduction to creating Thinking Environments and a pre-requisite to the Time To Think Facilitator Accreditation Course. This online program is delivered via three half-day workshops, 12:30 to 5pm AEST, on Tues 23, Weds 24 June & Thurs 2 July 2020.
ABOUT THE THINKING ENVIRONMENT FOUNDATION COURSE
In our rapidly changing world creating an environment of genuine connection and clear and independent thinking is an essential humanising skill. Having a broad range of approaches to help us easily create these kinds of environments is key. Deepen your expertise in a proven human technology to elevate the way you think, connect and create islands of sanity and clarity in our rapidly shifting sands.
After years of research and observation Nancy Kline, founder of the Thinking Environment® recognised that people generate their best thinking if the people around them behave in certain ways. The Foundation Course will introduce you to these ten behaviours and their practical applications. Through a series of three interactive small group sessions, you will gain:
LIVED EXPERIENCE : Experience being in a Thinking Environment and practise creating this environment for yourself and others
PRACTICAL TOOLS : Transform your one-on-one interactions, team meetings and group conversations: build connectedness, surface new thinking and get results
TIME TO THINK : Gain valuable time to think about the topics that matter most to you – access your own best thinking and the thinking of those around you
ONLINE COURSE OUTLINE
The Thinking Environment Foundation Course is designed to explore the theory and demonstrate the practical applications of the Ten Components of the Thinking Environment® in group contexts. Via three half-day, highly experiential online workshops, the course will cover:
An introduction to the Ten Components and exploring how to embody these for ourselves and provide them for others
Exploring the 'Building Blocks' of creating a Thinking Environment, including Thinking Pairs, Dialogue & Rounds
Experimenting with putting the 'Building Blocks' together in various contexts, including participating and chairing a real-time meeting, and the Time To Think Council process
Examining the ways in which meetings, discussion, presentations, facilitation, and working with colleagues and staff can be transformed into spacious, energising, positive experiences
An opportunity for rejuvenation and a commitment to weaving the practices into your professional and personal ecosystems
STRUCTURE AND FEES
STRUCTURE: Three half-day participatory online workshops
DATES: Tuesday 23 June & Wednesday 24 June & Thursday 2 July 2020
SESSION TIMES: 12:30pm to 5pm (AEST)
NUMBER OF PARTICIPANTS: Maximum 10
MEDIUM: Zoom
FEES: $1250 AUD + GST
INTRODUCING YOUR TEACHERS
Catherine Duvel and Candice Smith are Time To Think Faculty members with the founder of the Thinking Environment Nancy Kline.
To register via eventbrite and pay via credit card (additional fees apply) CLICK HERE
For further information, to request a concession and/or arrange payment via direct debit CONTACT CATHY